Have you ever seen those fancy logos that rotate on your screen? They look so cool, and you can't help but wonder how they did it. Well, you're in luck! I've done my research and found a way to create a 3D spinning logo using After Effects. Trust me, you don't want to miss out on this.
Rotating Logo Template Free Download
Let's start off with a free template that you can download. It's super easy to use and customize to your liking. All you have to do is replace the logo with your own, and the rest is already done for you! Genius, right? Check it out:
But wait, there's more. If you want to take it further and create a 3D animated rotating logo from scratch, keep reading.
How to Create 3D Animated Rotating Logos in After Effects
First things first, you'll need to have After Effects installed on your computer. Once you've got that sorted, here are the steps:
Create a new composition and import your logo as a .psd or .ai file
Create a new null object
Parent the logo layer to the null object
Go to the "Rotate X" property of the null object and add an expression to it by holding "ALT + click"
Type in "time * 90" in the expression text box
Do the same for the "Rotate Y" property, but type in "time * 70" instead
Adjust the values to your liking
Voila! You now have a 3D rotating logo that will make your competitors jealous.
Custom 3D Spinning Logo Animation
Want to take it even further and create a custom animation for your logo? Check out this awesome tutorial:
The tutorial covers everything from creating a 3D rotating logo to adding camera movements and lighting effects. It's a bit advanced, so I suggest having some basic knowledge of After Effects before diving in.
Adobe After Effects CS6 – 3D Spinning logo tutorial
If you're still not satisfied and want to learn more, check out this tutorial on how to create a 3D spinning logo using Adobe After Effects CS6:
The tutorial covers how to create the 3D logo, add textures and materials, and animate it to rotate on a specific axis. It's perfect for beginners who want to learn the basics of After Effects.
The Point – 3D rotating logo
Lastly, I want to show you this awesome 3D rotating logo by The Point:
It's a great example of how a 3D logo can be used to showcase a company's brand and style. It's also just really cool to watch.
So, there you have it! Four different ways to create a 3D spinning logo using After Effects. Whether you're a beginner or an expert, there's something for everyone. Now go forth and create some amazing logos!
If you are searching about The Point – 3D rotating logo – YouTube you've came to the right place. We have 7 Pictures about The Point – 3D rotating logo – YouTube like How to Create 3D Animated Rotating Logos in After Effects – YouTube, Rotating Logo Template Free Download (After Effects) – YouTube and also Rotating Logo Template Free Download (After Effects) – YouTube. Read more:
The Point – 3D Rotating Logo – YouTube
www.youtube.com
logo 3d rotating point
Rotating Logo Template Free Download (After Effects) – YouTube
www.youtube.com
rotating
Spinning Logo 10 Free Cliparts | Download Images On Clipground 2022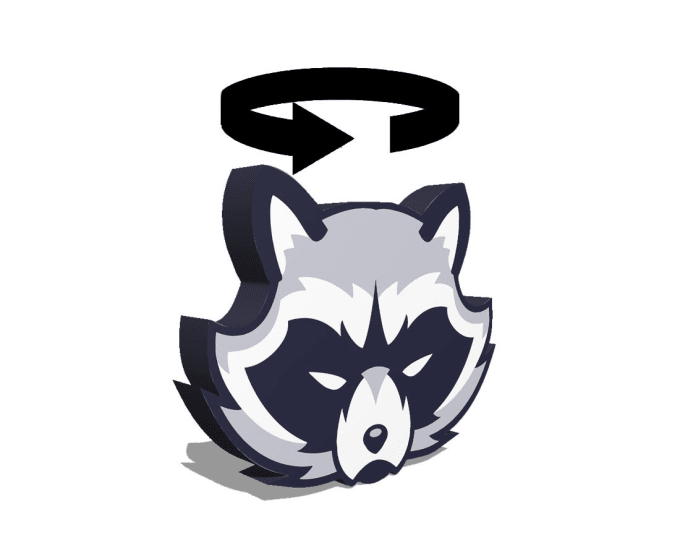 clipground.com
clipground
Adobe After Effects CS6 – 3D Spinning Logo Tutorial – YouTube
www.youtube.com
effects after
Custom 3d Spinning Logo Animation – YouTube
www.youtube.com
spinning logo 3d
Chromadepth 3D Spinning Logo – Fusebox Funk On Vimeo
vimeo.com
spinning 3d logo
How To Create 3D Animated Rotating Logos In After Effects – YouTube
www.youtube.com
3d rotating logos animated effects after
Effects after. How to create 3d animated rotating logos in after effects. Logo 3d rotating point